[CANCELLED]
Speaker: Dr. Li Ling (Sichuan University)
Time: 4 pm Thursday, March 5, 2020
Location: UBC Asian Centre, Room 604
Abstract: Numerous studies on the Journey to the West (Xiyou ji 西遊記) discuss the Monkey King, Sun Wukong. Many scholars examine Sun Wukong from the Buddhist and Daoist perspectives. Yet, the majority of studies focus on his origins, Buddhist-type mind cultivation, or Daoist internal alchemy. Yet, current scholarship usually ignores what in my opinion was the main reason of choosing Sun Wukong as a protector of the "Tang monk" on his pilgrimage to the West for the Buddhist scriptures – in traditional Chinese culture monkey often symbolized immortality. In this paper, I discuss the symbolical meaning of monkey in the Journey to the West and in Chinese culture from the perspective of its relationship to immortality.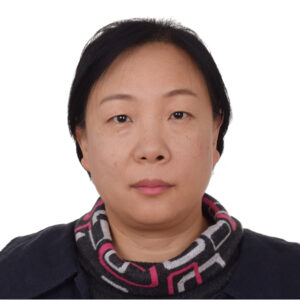 About the Speaker: Li Ling is a Professor at Sichuan University in Chengdu China. She earned her Ph.D. from the Department of Art History at the Central Academy of Fine Arts in Beijing under the supervision of Professor Jin Weinuo. Her research focuses on art from the Han to the Tang, with a concentration on Tibetan Buddhist Art. From 2002, Li Ling worked at the National Museum of China before moving to Sichuan University in 2018.
This lecture is free and open to the public, but pre-registration is preferred. Register at: https://frogbear-lecture-li-ling.eventbrite.ca
Sponsored by Tianzhu Global Network for the Study of Buddhist Cultures with administrative support from FROGBEAR.