Click here return to the main page.
Segment 1
Seminar 1: CHEN Jinhua (UBC): Nets Without Ties: Buddhism-related Networks in East Asia | 結於無結: 東亞佛教網絡

Lecture 1.1: Introduction: Identity and Networking in East Asia Buddhism | 身份認同、網絡營建、與場域建設:一種宗教歷史研究方法論發微
Lecture 1.2: Tried by Dharma, Tied by Blood: Blood Lineage in Medieval Chinese Buddhism | 礪於法、繫於血: 中古中國佛教中的血緣因素
Lecture 1.3: Monastic Learning and Private Education: The Knowledge Fostering and Transmission Network Centered around Buddhist Temples in Medieval China | 寺學與私學: 中古中國以佛寺為中心的知識孵育與傳播網絡
Lecture 1.4: Sacred Reincarnation and the Community of Legends and Images: A New Study on the Stone-image in Shicheng | 神聖轉生與傳奇-聖像團體:石城大佛新探
Lecture 1.5: Hidden Links: The Recovered Identity of an Obscured Buddhist leader in the Sixth Century and the Regional Religious Communities Surrounding Him | 隱而待發的鏈條:一位六世紀佛門龍象及以之為中心之區域性宗教團體鈎沈
Lecture 1.6: Flow to Grow: Monastic Financial and Banking System in Medieval  China | 流動而增益:中世中國宗教商業與銀行網絡
Lecture 1.7: Identity & Network: Yan Zhenqing 顏真卿 (709-785) and the Construction of Vinaya Lineage | 身份認同與網絡構建:顏真卿與律宗系譜建構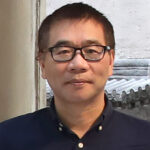 Jinhua Chen is Professor of East Asian intellectual history (particularly religions) at the University of British Columbia, where he also served as the Canada Research Chair in East Asian Buddhism (2001–2011). He has additionally held short-term teaching and research positions at various institutions in East Asia, Europe and United States, including the University of Virginia, the University of Tokyo, University of Hamburg, and Stanford University. His research projects span from East Asian state-church relationships, to monastic (hagio/)biographical literature, Buddhist sacred sites, relic veneration, Buddhism and technological innovation in medieval China, and Buddhist translations. In addition to publishing six monographs, he has also co-edited twelve books. He has authored over seventy book chapters and journal articles.
Seminar 2: Shayne CLARKE (McMaster): Buddhist Monastic Law Codes (Vinaya) and Commentaries from India to China 
Lecture 2.1: Overview of the Extant Vinaya Corpus
Lecture 2.2: Canonical Texts: Prātimokṣas & Vibhaṅgas
Lecture 2.3: Canonical Texts: The Vastus
Lecture 2.4: Canonical Texts: Uttaragrantha(s)
Lecture 2.5: Commentarial Texts
Lecture 2.6: Rules for Nuns
Lecture 2.7: Vinaya at Dunhuang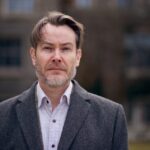 Shayne Clarke is an associate professor in the Department of Religious Studies, McMaster University, where he has taught since completing his PhD at UCLA in 2006. Recent publications include Family Matters in Indian Buddhist Monasticisms (2014), Vinaya Texts. Gilgit Manuscripts in the National Archives of India: Facsimile Edition (2014), "The 'Dul bar byed pa (Vinītaka) Case-Law Section of the Mūlasarvāstivādin Uttaragrantha: Sources for Guṇaprabha's Vinayasūtra and Indian Buddhist Attitudes towards Sex and Sexuality" (2016), and "Lost in Tibet, Found in Bhutan: The Unique Nature of the Mūlasarvāstivādin Law Code for Nuns" (2018).
Lecture 1: August 1, 9:20 am PST – Amanda GOODMAN (U of Toronto)  : "New Discoveries among the Old Dunhuang Documents"
While it has been well over a century since any new Dunhuang documents have come to light, a series of textual and art-historical discoveries over the past two decades have allowed scholars to paint a more nuanced picture of Dunhuang Buddhism, particularly during the ninth and tenth centuries CE. This includes the place of Dunhuang in the development and dissemination of Buddhist tantra, and the types and degrees of interaction between local Buddhist communities whose study and practice materials circulated in the decades prior to the closure of cave 17. One particularly fruitful area of research concerns the apparent ritual exchange between local Tibetan and Chinese Buddhist esoteric or tantric lineages evident in the large number of composite manuscripts from the site. Using two textual case studies, this talk sheds some light on the long-suspected but largely hidden networks of exchange likely responsible for the production of technical bodies of Buddhist practical knowledge preserved in our Dunhuang sources. Along the way, it advocates for a scholarly practice that not only reads between the lines (of select manuscripts, of previous paradigms) but across languages in order to better account for how and why Buddhism worked at the site.
About the Speaker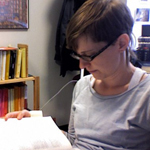 Amanda Goodman received a PhD from the Group in Buddhist Studies at the University of California, Berkeley in 2013 and is currently cross-appointed in the Department for the Study of Religion and the Department of East Asian Studies at the University of Toronto. Her research focuses on the formative Tang-Song transition period of Chinese Buddhism, and specifically the Chinese esoteric or tantric Buddhist traditions of the eighth through tenth centuries. Grounded in the textual and material finds from the Dunhuang Buddhist cave site, both her research and teaching take up the broader conceptual issues bound up in the study of the cross-cultural transmission of Buddhism along the old Silk Road and into the medieval Sinitic world. She is preparing a book-length study centered on a set of extra-canonical Chinese esoteric Buddhist ritual works from Dunhuang that reflects on regional and trans-regional traditions of study and practice during the age of the Buddhist manuscript.
Lecture 2: August 2, 9:20 am PST – Chün-fang Yü (Columbia): "Twin Bodhisattvas: The Paired Worship of Guanyin and Dizang"
The frequent pairings of Guanyin with Dizang in sculptures, miracle stories, prayers, donor inscriptions and ritual texts constitute a new development in Chinese Buddhism. Buddhist cave sculptures in Longmen and Sichuan, for example, either depict the two in the same niche, or place their individual niches side by side. Sometimes, we also find them flank a central Buddha figure, be it Amitabha or the Buddha of Healing. Guanyin and Dizang were often linked together in ritual and art. While the earliest examples are dated to the early Tang (618-907) or the 7th century, this phenomenon became more prevalent after the late Tang around the early 10th century.  Such pairing does not have any basis in Buddhist scriptures.  Why did such a pairing occur? A related larger question is: What can this development tell us about Chinese Buddhism?
About the Speaker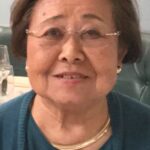 Chün-fang Yü was born in China and educated in Taiwan, graduating from Tunghai University with a major in English Literature and minor in Chinese philosophy. She received a MA degree from Smith College in English Literature and a Ph.D. from Columbia University in Religion, specializing in Chinese Buddhism. She taught at Rutgers, the State University of New Jersey, and Columbia University.
Her research interests are quite broad. Her works deal with the history of Chinese Buddhist thought and institutions as well as Buddhist rituals and practices. In addition to many articles, she is the author of The Renewal of Buddhism in China: Chu-hung and the Late Ming Synthesis (Columbia University Press 1981, reissued as the 40th Anniversary Edition in 2020),  Kuan-yin: The Chinese Transformation of Avalokiteśvara (Columbia University Press 2001), Passing the Light: The Incense Light Community and the Buddhist Nuns in Contemporary Taiwan (University of Hawaii Press, 2013), and Chinese Buddhism: A Thematic History (University of Hawaii Press, 2020).
Her recent research interests continue her fascination with the transformation of Buddhism in China. She has been conducting a research on the paired worship of Guanyin and Dizang. It studies the pairing of two bodhisattvas, Guanyin and Dizang, in iconography, rituals and temple architectural layout from the tenth century on.
Lecture 3: August 3, 9:20 am PST – Mikael BAUER (McGill): "Lineage and Ritual: Buddhism and state in Classical and Medieval Japan"
Quite often Japanese religious history has been studied through the application of political terms and periodization. This presentation will approach Japanese pre-modern Buddhism through the lens of ritual and legitimacy. By doing so, we will address the establishment of particular rituals and lineages, connecting these with the institutional and factional network of the state.
Recommended readings:
Bauer, Mikael. "The Chronicle of Muchimaro." In: The History of the Fujiwara House, A Study and Annotated Translation of the Tōshi Kaden. Kent, UK: Renaissance Books, 2020, pp. 71-90. (available in E book version through JSTOR)
Bauer, Mikael. "The Yuima-e as Theatre of the State." The Japanese Journal of Religious Studies, Vol. 38, pp. 161-179, fall 2011.
About the Speaker: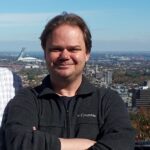 Before graduating from Harvard University in 2011, Mikael Bauer (Belgium) studied pre-modern Japanese Buddhism and History at several Japanese universities. In 2003 he entered Otani University (Kyoto) and a year later he was accepted to Princeton and Harvard. He opted to study under Professor Ryuichi Abe at Harvard and focused on the development of exoteric-esoteric Buddhism in Heian Japan. In order to strengthen his historical skills he studied Japanese pre-modern history under Professor Mikael Adolphson. His dissertation entitled 'The Power of Ritual' deals with the ritual history of one of pre-modern Japan's largest monastic complexes, Kōfukuji. He has published in Monumenta Nipponica, the Japanese Journal of Religious Studies, Pacific World, Etudes Asiatiques and The Journal of Asian Humanities at Kyushu University. He has contributed book chapters on Japanese Buddhism in several volumes and has organized a number of international conferences on pre-modern Japanese religion, history and literature. He was Head of Japanese Studies at the University of Leeds (UK), from 2011 to 2016, and Assistant Professor of Japanese Religions and Chair of the BA program of the School of Religious Studies at McGill University from 2016. His most recent project was the translation of the Fujiwara House Chronicle, the Tōshi Kaden, in April 2020. Currently, he is working on a ritual history of the Fujiwara clan temple, Kōfukuji.
Lecture 4: August 4, 9:20 am PST – Robert SHARF (UC Berkeley): "Thinking About Not Thinking: Buddhist Theories of Consciousness and Non-conceptual Cognition"
There has been some debate of late about whether or not the Buddhist term smṛti (Pali: sati), commonly translated as "mindfulness," is properly understood as bare awareness—that is, as a mode of non-conceptual or unmediated cognition. It turns out that the notion of non-conceptual cognition has been a controversial issue among Buddhist exegetes for some two thousand years. Sarvāstivāda Ābhidharmikas grappled with it in their attempts to make sense of immediate sense perception. And Yogācāra and Madhyamaka commentators struggled with it in their debates over the notion of "reflexive awareness" (svasaṃvitti, svasaṃvedana). My talk will focus on why Buddhist exegetes found the problem of non-conceptual cognition (1) of such consequence, and (2) so utterly intractable.
About the speaker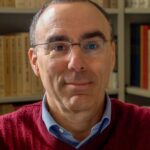 Robert H. Sharf is D.H. Chen Distinguished Professor of Buddhist Studies in the Department of East Asian Languages and Cultures at the University of California, Berkeley, as well as Chair of Berkeley's Center for Buddhist Studies. He works primarily on medieval Chinese Buddhism but has also published in the areas of Japanese Buddhism, Buddhist art and archaeology, Buddhist modernism, Buddhist philosophy, and methodological issues in the study of religion. He is author of Coming to Terms with Chinese Buddhism: A Reading of the Treasure Store Treatise (2002), and co-editor (with his wife Elizabeth) of Living Images: Japanese Buddhist Icons in Context (2001).
Segment 2
Seminar 3: JI Zhe (CEIB): Buddhism and State in Modern and Contemporary China

Lecture 3.1:  Buddhism and the Formation of Modern State (1898-1949)
Lecture 3.2:  Buddhism and the Evolution of Religious Policies (1949-2020)
Lecture 3.3:  Buddhism in the PRC: Transformation, Rupture, and Revival
Lecture 3.4:  "Buddhism for the Human Realm": From Taixu to Zhao Puchu
Lecture 3.5:  Sangha, National Association, and State Corporatism
Lecture 3.6:  Lay Movements and Social Engagement
Lecture 3.7:  Monastic Economy in the Market with Chinese Characteristics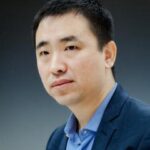 JI Zhe 汲喆 is professor of sociology at the Institut National des Langues et Civilisations Orientales (Inalco), and Director of Centre d'Etudes Interdisciplinaires sur le Bouddhisme (CEIB) in Paris. His main study areas are Buddhism and the relationship between religion and politics in modern and contemporary China. His recent publications include Religion, modernité et temporalité : une sociologie du bouddhisme chan contemporain (CNRS Editions, 2016), Making Saints in Modern China (co-edited with David Ownby and Vincent Goossaert, Oxford University Press, 2017), Buddhism after Mao: Negotiations, Continuities, and Reinventions (co-edited with Gareth Fisher and André Laliberté, University of Hawai'i Press, 2019).
Seminar 4: Monika ZIN (Leipzig University): Buddhism on the Northern Silk Road as Mirrored in Art 
Seminar 4.1: Indian Buddhism on the road
Seminar 4.2: Sacred landscape inside the mountain
Seminar 4.3: Life of the Buddha in pictures – just a tale, an ideal role model or an allegory?
Seminar 4.4: Stories of teaching and conversions
Seminar 4.5: Witnessing Buddha's death
Seminar 4.6: Jātakas – what are they good for?
Seminar 4.7: Meeting a Buddha – becoming a Buddha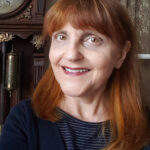 Prof. Monika Zin is the head of the research group "Buddhist Murals of Kucha on the Northern Silk Road" at the Saxon Academy of Sciences and Humanities in Leipzig, Germany.
She studied Dramatics, Literature, Art History, and Indology in Krakow and Munich where she also taught Art of South and Central Asia for 25 years.
Zin's dissertation focussed on the Sanskrit dramas discovered in Trivandrum; for her second dissertation (Habilitation) she studied the paintings at Ajanta. Among her research contributions are monographs (Ajanta – Handbook of the Paintings 2: Devotional and Ornamental Paintings, Wiesbaden 2003; Compassion and Miracles. Difficult conversions and their iconography in Indian Buddhism, Wiesbaden 2007; [with Dieter Schlingloff] Saṃsāracakra. The Wheel of Rebirth in the Indian Tradition, Munich 2007; all written in German; English editions will be published in India) as well as numerous shorter studies on Buddhist narrative art ranging from Kucha in Central Asia to Borobudur on Java. One of her long-term research interests is the art of ancient Āndhradeśa; her book on the stūpa at Kanaganahalli (Karnataka) was published in Delhi in 2018.
Her book Representations of the Parinirvāṇa Story Cycle in Kucha, the second volume of the Leipzig Kucha Studies, will be released later this year.