Please click here to return to the main program page.
Segment 1
Seminar 1: CHEN Jinhua (UBC): Nets Without Ties: Buddhism-related Networks in East Asia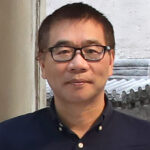 Jinhua Chen is Professor of East Asian intellectual history (particularly religions) at the University of British Columbia, where he also served as the Canada Research Chair in East Asian Buddhism (2001–2011). He has additionally taught short-term positions at the University of Virginia, the University of Tokyo, and Stanford University.As recipient of research grants and fellowships including Social Sciences and Humanities Research Council of Canada (SSHRC), Canada Research Chairs (CRC) Program, Killam Foundation, Peter Wall Institute for the Advanced Studies, Society for the Promotion of Buddhism (Bukkyō Dendō Kyōkai, BDK), Japan Society for the Promotion of Social Sciences (JSPS), Alexander von Humboldt Foundation and the Max Plank Institute, the Academy of Korean Studies, and most recently, the National Humanities Center, his research projects span from East Asian state-church relationships, to monastic (hagio/)biographical literature, Buddhist sacred sites, relic veneration, Buddhism and technological innovation in medieval China, and Buddhist translations. In addition to publishing five monographs, he has also co-edited five books. He has authored over fifty book chapters and journal articles. See more information on his current and forthcoming publications here.
Seminar 2: Shayne CLARKE (McMaster): Buddhist Monastic Law Codes (Vinaya) and Commentaries from India to China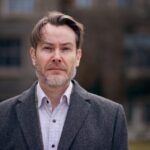 Shayne Clarke is an associate professor in the Department of Religious Studies, McMaster University, where he has taught since completing his PhD at UCLA in 2006. Recent publications include Family Matters in Indian Buddhist Monasticisms (2014), Vinaya Texts. Gilgit Manuscripts in the National Archives of India: Facsimile Edition (2014), "The 'Dul bar byed pa (Vinītaka) Case-Law Section of the Mūlasarvāstivādin Uttaragrantha: Sources for Guṇaprabha's Vinayasūtra and Indian Buddhist Attitudes towards Sex and Sexuality" (2016), and "Lost in Tibet, Found in Bhutan: The Unique Nature of the Mūlasarvāstivādin Law Code for Nuns" (2018).
Lecture 1: August 1, 9:20 am PST – Amanda GOODMAN (U of Toronto)  : "Further Reflections on the Chan-Tantra Connection: Updates from Dunhuang"
Lecture 2: August 2, 9:20 am PST – Chün-fang Yü (Columbia): "Twin Bodhisattvas: The Paired Worship of Guanyin and Dizang"
The frequent pairings of Guanyin with Dizang in sculptures, miracle stories, prayers, donor inscriptions and ritual texts constitute a new development in Chinese Buddhism. Buddhist cave sculptures in Longmen and Sichuan, for example, either depict the two in the same niche, or place their individual niches side by side. Sometimes, we also find them flank a central Buddha figure, be it Amitabha or the Buddha of Healing. Guanyin and Dizang were often linked together in ritual and art. While the earliest examples are dated to the early Tang (618-907) or the 7th century, this phenomenon became more prevalent after the late Tang around the early 10th century.  Such pairing does not have any basis in Buddhist scriptures.  Why did such a pairing occur? A related larger question is: What can this development tell us about Chinese Buddhism?
About the Speaker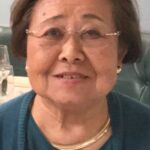 Chün-fang Yü was born in China and educated in Taiwan, graduating from Tunghai University with a major in English Literature and minor in Chinese philosophy. She received a MA degree from Smith College in English Literature and a Ph.D. from Columbia University in Religion, specializing in Chinese Buddhism. She taught at Rutgers, the State University of New Jersey, and Columbia University.
Her research interests are quite broad. Her works deal with the history of Chinese Buddhist thought and institutions as well as Buddhist rituals and practices. In addition to many articles, she is the author of The Renewal of Buddhism in China: Chu-hung and the Late Ming Synthesis (Columbia University Press 1981, reissued as the 40th Anniversary Edition in 2020),  Kuan-yin: The Chinese Transformation of Avalokiteśvara (Columbia University Press 2001), Passing the Light: The Incense Light Community and the Buddhist Nuns in Contemporary Taiwan (University of Hawaii Press, 2013), and Chinese Buddhism: A Thematic History (University of Hawaii Press, 2020).
Her recent research interests continue her fascination with the transformation of Buddhism in China. She has been conducting a research on the paired worship of Guanyin and Dizang. It studies the pairing of two bodhisattvas, Guanyin and Dizang, in iconography, rituals and temple architectural layout from the tenth century on.
Lecture 3: August 3, 9:20 am PST – Mikael BAUER (McGill): "Lineage and Ritual: Buddhism and state in Classical and Medieval Japan"
Lecture 4: August 4, 9:20 am PST – Robert SHARF (UC Berkeley): "Thinking About Not Thinking: Buddhist Theories of Consciousness and Non-conceptual Cognition"
There has been some debate of late about whether or not the Buddhist term smṛti (Pali: sati), commonly translated as "mindfulness," is properly understood as bare awareness—that is, as a mode of non-conceptual or unmediated cognition. It turns out that the notion of non-conceptual cognition has been a controversial issue among Buddhist exegetes for some two thousand years. Sarvāstivāda Ābhidharmikas grappled with it in their attempts to make sense of immediate sense perception. And Yogācāra and Madhyamaka commentators struggled with it in their debates over the notion of "reflexive awareness" (svasaṃvitti, svasaṃvedana). My talk will focus on why Buddhist exegetes found the problem of non-conceptual cognition (1) of such consequence, and (2) so utterly intractable.
About the speaker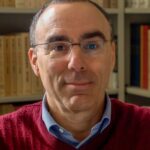 Robert H. Sharf is D.H. Chen Distinguished Professor of Buddhist Studies in the Department of East Asian Languages and Cultures at the University of California, Berkeley, as well as Chair of Berkeley's Center for Buddhist Studies. He works primarily on medieval Chinese Buddhism but has also published in the areas of Japanese Buddhism, Buddhist art and archaeology, Buddhist modernism, Buddhist philosophy, and methodological issues in the study of religion. He is author of Coming to Terms with Chinese Buddhism: A Reading of the Treasure Store Treatise (2002), and co-editor (with his wife Elizabeth) of Living Images: Japanese Buddhist Icons in Context (2001).
Segment 2
Seminar 3: JI Zhe (CEIB): Buddhism and State in Modern and Contemporary China

Seminar 4: Monika ZIN (Leipzig University): Buddhism on the Northern Silk Road as Mirrored in Art