Image courtesy of Artstor: Ānanda, 9th century. Cave 158 at Dunhuang, Mogao Cave158.
Professor Donald S. Lopez Jr.'s lecture in English
Time: Wednesday, March 30, 2022 – 5:00 PM PDT/ 6:00 PM CDT/ 8:00 PM EDT
Abstract: Shortly after the Buddha passed into nirvana, a group of five hundred arhats gathered in a cave to compile and memorize his teachings, both his discourses (dharma) and the monastic code (vinaya). This event is known to Buddhist history as the First Council. At the conclusion of the council, Ananda, the Buddha's cousin and personal attendant, was placed on trial. The charges included encouraging the Buddha to ordain women and failing to encourage the Buddha to live for an aeon. This lecture will describe the circumstances that led to these charges and will consider the significance of Ananda's crimes for modern Buddhist communities.
About the Speaker: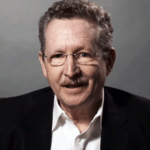 Donald S. Lopez Jr., Arthur E. Link Distinguished University Professor of Buddhist and Tibetan Studies, Arthur F. Thurnau Professor, University of Michigan. Professor Lopez has written widely on Indian Mahayana Buddhism and on Tibetan Buddhism.  He has also explored the European encounter with Buddhism and the formation of the category of Modern Buddhism, including claims for the compatibility of Buddhism and Science. His current projects include the translation (in collaboration with Thupten Jinpa) of a refutation of the Buddhist doctrines of emptiness and rebirth by the Jesuit missionary to Tibet, Ippolito Desideri (1684-1733); a study of the influence of the Lotus Sutra; a study of the medieval tale Barlaam and Josaphat (in collaboration with Peggy McCracken), and a translation of an eighteenth-century Tibetan compendium of Buddhist philosophy. Professor Lopez advises graduate students working in a range of traditions and periods in the history of Tibetan Buddhism.
Discussants: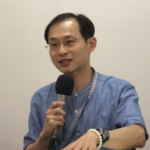 Chien-Te Lin, also known as Kent Lin, was born in 1975 in Taipei and is a professor and director of the Institute of Religion and Humanities at the Buddhist Tzu-Chi University, Taiwan. His main research interests lie in Buddhist philosophy, Buddhist psychology, contemporary Buddhism in Taiwan, Chinese philosophy and comparative religion (Buddhism and Taoism). His most recent books published in Chinese include Tao and Emptiness: A Philosophical Dialogue between Laozi and Nāgārjuna (Dharma Drum Publications, 2013); and Mind, Consciousness and Liberation: A Comparative Look at Buddhist Theories of Mind and Consciousness (National Taiwan University Press, 2020). He has also published some English articles in journals such as Ethical Perspectives, Philosophia, Contemporary Buddhism, Asian Philosophy, Sophia etc.

Bernard Faure is, since 2006, the Kao Professor of Japanese Religion in the Departments of Religion and East Asian Languages and Cultures at Columbia University. Before that, he was the George Edwin Burnell Professor of Religious Studies at Stanford University. He received his Ph.D. in Asian Literature from the Institut National des Langues Orientales Vivantes (Paris) in 1984. He specializes in the Chinese and Japanese Buddhist Traditions. He is the author of a number of books in English and French, Including The Rhetoric of Immediacy, Chan Insights and Oversights, The Red Thread, The Power of Denial, Visions of Power, Unmasking Buddhism, and, more recently, the first two volumes of a series of works on the gods of medieval Japan, The Fluid Pantheon and Protectors and Predators, both published by the University of Hawai'i Press. He has also recently finished a book in French, The Thousand and One Lives of the Buddha—From Ancient India to the Modern Western Novels and Science Fiction.
About the Yin-Cheng Distinguished Lecture Series:  Launched in September 2021, the Yin-Cheng Distinguished Lecture Series (印證佛學傑出學術系列講座) is a collaborative, multi-university partnership between Peking University, Columbia University, Princeton University, Harvard University, University of British Columbia, University of Oxford and University of Cambridge. The Lecture Series is established in honour of Venerable Cheng-yen 證嚴, founder of Tzu Chi, and her mentor Yinshun 印順 (1906–2005), with the goal of promoting topics in Buddhist studies.
Download the event poster