The Tianzhu Global Network in Buddhist Studies, with administrative support from FROGBEAR, proudly presents a lecture by Peng Lu (Wuhan University)

When: 2:30 pm–4 pm, Thursday, October 3, 2019
Venue: UBC Asian Centre, Room 604
Abstract:
This lecture focuses on the influence of Buddhism on Chinese language as a communicative means, especially on effect of Buddhism and its values and beliefs on the everyday language of Chinese.
Language and religion are distinguishing and influential components of culture which interact with each other. With the introduction of Buddhism into China, expressions of Buddhism spread into daily life. Some are used directly, but some are adapted and lost their religious meanings.
The lecture investigates certain religious expressions in the daily speech of Chinese. In addition, the influence of Buddhism on Chinese phonology and Chinese syntax are introduced. The speaker employs theological and ideological considerations as an additional framework.
About the Speaker: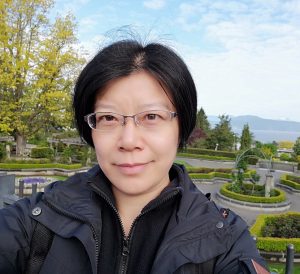 Peng Lu is a lecturer in Folklore Comparison from Wuhan University. She received her B.A. in English, M.A. in Applied Linguistics and Ph.D. in Folkloristics from Wuhan University.
Her current teaching and research interests include folk belief, folk language, folk literature and food culture. Her primary research tends to analyze the differences and interaction between Chinese and western folklore, to explore the creative and technological approaches to protect folk culture in the background of cultural globalization. She is currently working on one project to examine the methods of Poverty alleviation through intangible cultural heritage protection.
This lecture is free and open to the public, but pre-registration is preferred.
Register at https://www.eventbrite.ca/e/guest-lecture-peng-lu-on-the-influence-of-buddhism-on-chinese-language-tickets-70319059199.