"Tea Rolling" by Liu Songnian (Song Dynasty), National Palace Museum, Taiwan. 宋劉松年《攆茶圖》,台北故宮博物院。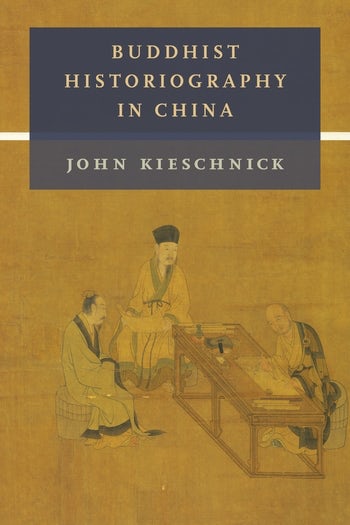 We are pleased to announce the release of Buddhist in China by John Kieschnick, published by Columbia University Press.
Book details:
John Kieschnick, Buddhist Historiography in China. Columbia University Press, 2022. ISBN: 9780231205634, hardcover, 296 pp. Price: USD 35.00. ISBN: 9780231556095, e-book.

About the book:
Since the early days of Buddhism in China, monastics and laity alike have expressed a profound concern with the past. In voluminous historical works, they attempted to determine as precisely as possible the dates of events in the Buddha's life, seeking to iron out discrepancies in varying accounts and pinpoint when he delivered which sermons. Buddhist writers chronicled the history of the Dharma in China as well, compiling biographies of eminent monks and nuns and detailing the rise and decline in the religion's fortunes under various rulers. They searched for evidence of karma in the historical record and drew on prophecy to explain the past.
John Kieschnick provides an innovative, expansive account of how Chinese Buddhists have sought to understand their history through a Buddhist lens. Exploring a series of themes in mainstream Buddhist historiographical works from the fifth to the twentieth century, he looks not so much for what they reveal about the people and events they describe as for what they tell us about their compilers' understanding of history. Kieschnick examines how Buddhist doctrines influenced the search for the underlying principles driving history, the significance of genealogy in Buddhist writing, and the transformation of Buddhist historiography in the twentieth century. This book casts new light on the intellectual history of Chinese Buddhism and on Buddhists' understanding of the past.
About the author: 
John Kieschnick is The Robert H. N. Ho Family Foundation Professor of Buddhist Studies at Stanford University. He is the author of The Eminent Monk: Buddhist Ideals in Medieval Chinese Hagiography (1997) and The Impact of Buddhism on Chinese Material Culture (2003), and coeditor of India in the Chinese Imagination (2014).
See John Kieschnick's FROGBEAR profile: https://frogbear.org/participants/kieschnick-john/