We are happy to share new field visit reports from our research cluster teams in Northern China.
For the complete portfolios of Cluster 2.1 and 3.2, please click on the respective titles.
Cluster 2.1: Authenticity and Authority  (June 1-6, 2019)
Field visits explore historical sites of the traditional Chinese state sacrificial system dedicated to spirits of major mountains and waters, including Five Marchmounts 五嶽, Five Strongholds 五鎮, Four Seas 四海, and Four Waterways 四瀆, which formed a part of the most authoritative religious institutions in imperial China. Read the complete report here.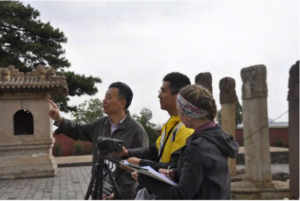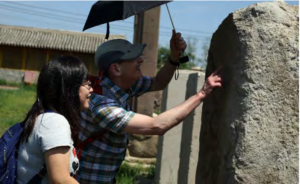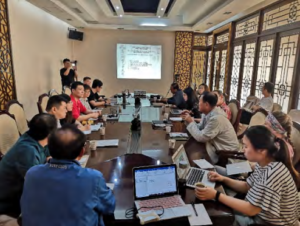 Videos of the visit to Beizhen Temple in Anhui, China are available as well.
Cluster 3.2: Historical Reality Through The Reflections Between Image And Text  (July 1-7, 2019)
Groundwork made on Buddhist historical sites that preserve both stone inscriptions and images belonging to the Northern Dynasties (386–589 CE) and Sui-Tang (581–907 CE) in Northern China. Read the complete report here.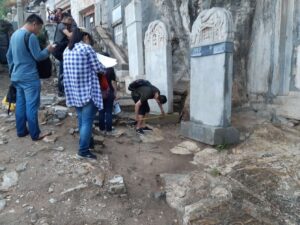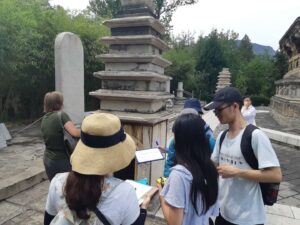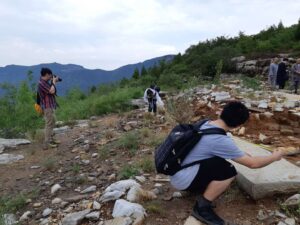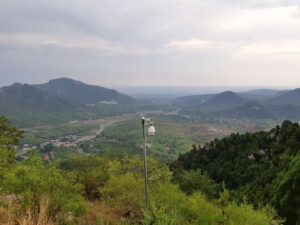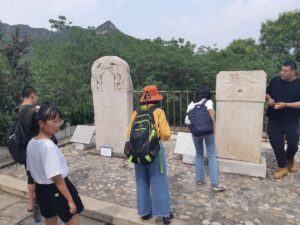 The visit covered the Beijing area, including Fayuan Monastery, Beijing Stone Carving Art Museum, Yunju Monastery in Fangshan, Shijing Mountain (Stone Carving Sutra Mountain), and Shangfang Mountain.
Symposium: "Stone Carved Scriptures, Belief, and Religious Life: The Ideology and Medium of the Chinese Buddhist Social Life"