Click here to return to the main intensive program page.
The occasional lecture series will be presented by highly contributed scholars.
1. Title forthcoming
Abstract: forthcoming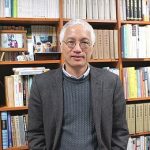 Chenkuo Lin 林鎮國 (National Chengchi University政治大學)
Chen-kuo Lin is a Distinguished Professor in both the Department of Philosophy and the Graduate Institute of Religious Studies at National Chengchi University. He earned Ph.D. from Temple University in 1991. His research interest includes Buddhist philosophy (Buddhist logic and epistemology, Mādhyamika, Yogācāra), Chinese philosophy (Neo-Confucianism, Daoism), and comparative philosophy. 林鎮國,政治大學哲學系特聘教授,美國天普大學博士。專長:佛教哲學、中國哲學。曾任哲學系主任;政治大學資深優良教師;榮獲國科會獎勵特殊優秀人才、傑出研究及甲種研究獎勵;擔任香港中文大學及北京大學等編輯委員。
2. Title forthcoming
Abstract: forthcoming
Jessica Main (UBC)
Jessica Main is an Assistant Professor, holding a joint appointment in the Department of Asian Studies and the Institute of Asian Research. Since Fall of 2009, she has served as The Robert H. N. Ho Family Foundation Chair in Buddhism and Contemporary Society and Director of the RHNHFF Program in Buddhism and Contemporary Society at UBC. She wrote her PhD dissertation, "Only Shinran Will Not Betray Us" (McGill 2012), on the topic of descent-based discrimination, human rights, and Japanese True Pure Land, Jōdo Shinshū or Shin Buddhism, looking especially at the problem of caste-based discrimination in Shin Buddhism against the burakumin. She is currently working on a manuscript on this topic entitled, No Hatred in the Pure Land: Burakumin Activism and the Shin Buddhist Response in Interwar Japan. Her broader research interests include modern Buddhist ethics, social action, and institutional life in East and Southeast Asia, particularly in the areas of sectarian social policy, chaplaincy, youth and physical culture, public health, and professional or role-based ethics.
3. Title forthcoming
Abstract: forthcoming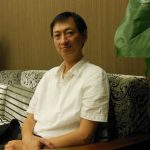 Weijen Teng 鄧偉仁 (Dharma Drum Institute)
Prof. Wei-jen TENG currently teaches at Dharma Drum Institute of Liberal Arts, Taiwan. He completed his BA degree in Pali and Theravada Buddhism at University of Kelaniya, Sri Lanka, MA in Sanskrit at University of Poona, India. He then enrolled in another MA program in Religious Studies at University of Chicago, and lastly received his Ph.D. in Religious Studies at Harvard University. Prof. Teng's research interests include Buddhist Theory of Mind and Meditation, Intellectual History of Chinese Buddhism, and more recently Buddhism and modernity.  鄧偉仁教授目前任教於台灣法鼓文理學院。他本科畢業於斯裡蘭卡肯那尼亞大學巴利文暨佛學系,碩士是印度普納大學的梵文學研究所,以及美國芝加哥大學神學院的宗教學研究,並且於2011年於哈佛大學宗教學研究取得博士學位。他的研究興趣包括宗教研究方法與理論、漢傳佛教思想史、佛教禪修理論、巴利文佛教、古典梵文文法以及當代佛教與現代性相關議題。
4. Performing Authenticity: Li Zhi 李贄 (1527-1602), Chan Buddhism, and the Rise of Textual Spirituality
The influence of Chan Buddhism on Li Zhi 李贄 (1527-1602) can not be underestimated. Not only did he adopt the Buddhist dressing code and live in a monastery after he retired from his official career, he also expressed himself in Buddhist terminology and frequently referred to Buddhist scriptures. Unlike the conventional intellectual history approach which simply presented Chan Buddhism as abstract ideas and labels in Li Zhi's thought, I would like to reexamine the relation between Li Zhi and Chan Buddhism by exploring his reading experience of Buddhist scriptures as a clue of understanding his spiritual life and his thought of authenticity. In this paper, I hope to reconstruct the formation of a kind of "textual spirituality" based on his religious reading and writing. In the end, I discuss his understanding of the notion of authenticity, the essential concept in his thought, and how his reading and writing experience informed and enriched the formation of the mentality of being authentic in the late Ming through his performance of encounter dialogue. I argue that Li Zhi's quest for authenticity led him to extensive reading of Buddhist literature and generated a kind of textual authority which enabled him to articulate a Buddhist discourse of authenticity which heralded the revival of Chan Buddhism in the late Ming and early Qing.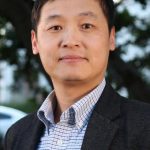 Jiang Wu (University of Arizona)
Jiang Wu is currently a professor in Department of East Asian Studies at the University of Arizona (Tucson). He received his Masters degree from Nankai University (1994) and Ph.D. from Harvard University (2002). His research interests include seventeenth-century Chinese Buddhism, especially Chan/Zen Buddhism, the role of Buddhist canons in the formation of East Asian Buddhist culture, and the historical exchanges between Chinese Buddhism and Japanese Buddhism. Other interests include Confucianism, Chinese intellectual history and social history, and the application of electronic cultural atlas tools in the study of Chinese culture and religion. He has published articles in Asia Major, Journal of East Asian History, Journal of Chinese Philosophy, and Monumenta Serica on a variety of topics. His first bookEnlightenment in Dispute: The Reinvention of Chan Buddhism in Seventeenth-century China has been published by Oxford University Press in 2008. Right now, he is conducting research on the formation of the Jiaxing canon in late imperial China and writing a biography of Yinyuan Longqi.