The FROGBEAR project is delighted to announce the newly funded cluster from our recent Call for Proposals:
Talismans and Talisman Cultures in Contemporary Vietnam, Korea, and Japan: Meaning, Making, Medium
Cluster Leader: Cynthea Bogel, Kyushu University
Co-cluster leaders: Sujung Kim, DePauw University and Hien Thi Nguyen, Vietnam National Institute of Culture and Arts Studies

This cluster project investigates the religious, historical, material, practical, and iconographic dimensions of talismans/amulets in contemporary contexts in Vietnam, Korea, and Japan, with particular attention to talismans that share Buddhist and non-Buddhist functions, including those from  Daoist, shaman, Shinto or other religious traditions. Bùa hộ mệnh (Vietnamese), pujŏk (Korean), and omamori/ofuda (Japanese) have long played a central role in the history of East Asian and Southeast Asian spirit pacification. Among many functions talismans ward off evils, protect health and home, support animal husbandry, and act as the medium for a message—for good fortune, safe birth, success in love, and more. Powerful writing, and a vast range of talisman types such as charms, seals, cloth pouches, or images on wood or paper are joined today by jewelry, telephone cards, and digital e-talismans. We question the mechanisms that support faith and/or bolster the efficacy of the new and old talisman forms.
Drawing from case-oriented comparative and historical analysis, the cluster critically examines how talismans often became nexus points wherein long-standing traditions of exorcism in East Asian religion intersected with contemporary conceptualizations of "spiritual insurance." Talismans that reflect significant historical change or adaptation due to religious and social changes in the home country over time are of special interest, such as those that skirt or assimilate tensions between Buddhist and non-Buddhist traditions. The project also considers the ways in which communities or individuals past and present modify(ied) the process of creating and deploying dangerous, practical, and magical rites and objects to suit their needs. It questions the appropriateness of current terminology for talisman efficacy, production, consumption, and decorum; explores concepts of Buddhist ecumenism, and traces adaptation in talisman materials and forms due to environmental and skill-set pressures.
Cluster leaders plan to visit and study lesser known sites and forms of talismans alongside some better known. Fieldwork for students and faculty will occur in Vietnam (2020 and 2022), Korea, and Japan (2021); we will observe ritual empowering of talismans, their production, and purchase; talisman collections will be examined and documented; rites, sites, and objects will be filmed/photographed. The whole will culminate with an international conference in Hanoi in 2022.
About the Researchers: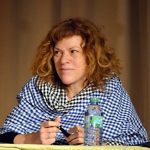 Cynthea J. Bogel is Professor of East Asian Buddhist Visual Cultures and Japanese art history at Kyushu University (Fukuoka, Japan). Her research features the study of Japanese Buddhist icons, especially statues and temple histories, ritual contexts, the historiography of Buddhist cultural properties, and the effects of nineteenth-century scholarship on the field. Her first monograph, titled With a Single Glance: Buddhist Icon and Early Mikkyō Vision (2009), examines early Esoteric temples and icons in Japan, the artistic and cultural legacies of Saichō and Kūkai, and their sojourns to China. A monograph in progress features the history of the eighth-century temple Yakushiji in Nara and the medley of figures, creatures, and motifs on the base of its bronze main icon in the context of early Chinese-style imperial state ideology in Japan.
Bogel has served as co-chair of the International MA Program in Japan Studies for seven years and co-founded the International Doctorate program, both of which feature degrees in premodern and modern Japan humanities (https://www.imapkyudai.net/). She founded and served as chief Editor of the English-language peer-reviewed Journal of Asian Humanities at Kyushu University (JAH-Q) (https://www2.lit.kyushu-u.ac.jp/en/impjh/jahq/) for its first four volumes (2014–2019). Before moving to Japan in 2012 she taught at the University of Oregon (1995–1999) and the University of Washington (1999–2012), where she was promoted to Associate Professor with tenure in 2007. Before that she was Curator of Asian Art and Ethnography at the Rhode Island School of Design Museum of Art, which led to her (co-authored) first book on ukiyoe prints. She is the recipient of major research grants from the (US) National Endowment for the Humanities; J. Paul Getty Foundation; Sainsbury Institute for the Study of Japanese Arts & Cultures; Japan Society for the Promotion of Sciences (JSPS); Center for Advanced Study in the Visual Arts (CASVA), National Gallery of Art; and the Japan Foundation. She holds degrees from Harvard University (MA, PhD) and Smith College (BA).
Bogel has conducted research on Buddhist visual culture, religion, and the decorative arts/crafts in Bhutan, Myanmar, India, Pakistan, Indonesia, China, Korea, Vietnam, and other corners of Asia besides Japan. Before joining Frogbear, she led intensive fieldwork courses for ten years with her American university students to Kyoto, Nara, and Kumano; fieldwork with her Kyushu University graduate students is now a natural extension of research in Japan. The Frogbear Cluster (2020–2022) that she leads with Profs. Kim and Nguyen will examine talisman cultures in Vietnam, Korea, and Japan.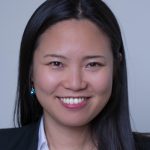 Sujung Kim is an Assistant Professor of religious studies at DePauw University. She received her PhD in East Asian Languages and Cultures from Columbia University in 2014. Her first book, Shinra Myojin and Buddhist Networks of the East Asian "Mediterranean" (University of Hawai'i Press, 2019) focuses on a deity called Shinra Myōjin—whose name alludes to its possible connection with Korea—worshipped on Mt. Hiei in medieval Japan. The book explains that Shinra Myojin is not only an influential protector god of the Onjōji temple, but also part of the transnational network of people, ideas, and gods, spanning China, Korea, and Japan, out of which Shinra Myojin emerged. She is currently working on her second book project, which explores the interplay between emotion and etoki (picture-explaining) with an emphasis on the Illustrated Biographies of the Kegon Sect Patriarch, a thirteenth-century Japanese narrative scroll that depicts the biographies of two seventh-century Korean Buddhist monks. While her research centers on the premodern transcultural interactions between Japan and Korea, her interdisciplinary research interests include modern/contemporary Korean Buddhism, Buddhist visual and material culture, as well as performative aspects of Buddhist narratives.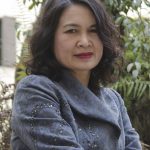 Thi Hien Nguyen got her Bachelor of Literature and Russian in Russia in 1987, Master in 1999 and Ph.D. in 2002 in folklore with a minor in religious studies at Indiana University, USA. Then, she worked as a postdoc fellow at American Museum of Natural History in New York (2003) and at University of California in Los Angeles, California, USA (2004). She was appointed as an associate professor in 2012. Currently, she works as a lecturer and researcher, and the Vice Director of Viet Nam National Institute of Culture and Arts Studies, Ministry of Culture, Sports, and Tourism.  She is also selected as a member of the evaluation body, UNESCO's Convention 2003 in the terms of 2012-2014, 2017-2020. She is  interested in doing research on religious practices, cultural heritage and transnationalism.
Her selected books include:
-2016, The Religion of Four Palaces: Mediumship and Therapy in Viet Culture. The Gioi Publishing House.
– 2011, Spirits Without Borders: The Legacy of Vietnamese Mediumship in a Transnational Era (co-authored with Karen Fjelstad). Palgrave Macmillan.
– 2006, Possessed by the Spirits: Mediumship in Contemporary Vietnamese Communities (co-edited with Dr. Karen Fjelstad). Cornell Southeast Asia Program, Cornell University.