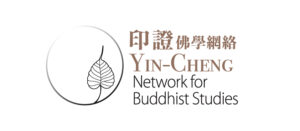 We are delighted to announce the Yin-Cheng Network for Buddhist Studies!
To learn more visit https://yincheng.org.
Funded by the Buddhist Compassion Relief Tzu Chi Foundation, the Yin-Cheng Network for Buddhist Studies was initiated in September 2021 and was officially launched in April 2022.
Motivation
In today's rapidly changing environment, religions face significant challenges. At the end of the twentieth century, many scholars observed a sharp decline in traditional religious beliefs. Religions were expected to decline gradually, overshadowed by a civilization of technology driven by capitalism, scientism, and liberalism in the secular world. This was especially expected to be true when it came to attracting younger generations.
However, after years of observation, it was found that religion had not declined but had instead manifested many novel features not seen in the past. Take Buddhism, for example; many individuals and groups actively responded to the contemporary social environment and produced many new experiences and developments in this two-thousand-plus-year-old tradition. Across the globe, Buddhism has shown vitality in the salvation of the secular world. Buddhism has not faded in the last half-century but has absorbed new elements and evolved into a more modern Buddhism with the characteristics of the times.
Organization
To bring attention to the practice and influence of Buddhism in current society and to promote the research and teaching of contemporary Buddhism in academia, Dr. Rey-Sheng Her, Deputy CEO of Tzu Chi Foundation, and Prof. Jinhua Chen of the Department of Asian Studies, University of British Columbia, jointly organize the Yin-Cheng Distinguished Lecture Series on Buddhism with seven top universities — Princeton, Harvard, Cambridge, Oxford, Inalco (Institut national des langues et civilisations orientales), Peking, and UBC. The steering committee, comprising professors from these seven universities, supported naming the lecture series after Master Yin Shun and Master Cheng Yen. With the sponsorship of the Tzu Chi Foundation, the lecture series is an important platform for the promotion of research on contemporary Buddhist thought and practice.
This partnership, known as the Yin-Cheng Network for Buddhist Studies, includes the publication of the Yin-Cheng Journal of Buddhism and Contemporary Society in both English and Chinese editions. It also organizes Yin-Cheng Conferences that promote Buddhism's engagement with contemporary world issues.
UBC is responsible for coordinating the academic activities of partners in the network and the Yin-Cheng Journal for Buddhist Studies (English). The Tzu Chi Foundation is responsible for providing input and promoting the Lecture and Conference series, as well as logistical elements, to ensure the ideas have a broad reach and serve as a bridge between cultures.
About the Yin-Cheng Distinguished Lecture Series
Launched in September, 2021, the Yin-Cheng Distinguished Lecture Series (印證佛學傑出學術系列講座) is a collaborative, multi-university partnership between Peking University, University of Oxford, University of Cambridge, Inalco (Institut national des langues et civilisations orientales), Princeton University, Harvard University, and the University of British Columbia. The Lecture Series is established in honour of Venerable Cheng-yen 證嚴, founder of Tzu Chi, and her mentor Yinshun 印順 (1906–2005), with the goal of promoting topics in Buddhist Studies.