Click here to return to the main Winter Program page.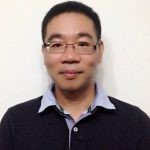 Jinhua Chen 陳金華 (UBC) is Professor of East Asian intellectual history (particularly religions) at the University of British Columbia, where he also served as the Canada Research Chair in East Asian Buddhism (2001-2011). He additionally held short-term teaching positions at other universities including the University of Virginia (2000-2001), the University of Tokyo (2003-04), and Stanford University (2012). As recipient of research grants and fellowships from different sources including Social Sciences and Humanities Research Council of Canada (SSHRC), Canada Research Chairs (CRC) Program, Killam Foundation, Peter Wall Institute for the Advanced Studies, Society for the Promotion of Buddhism (Bukkyō Dendō Kyōkai [BDK]), Japan Society for the Promotion of Social Sciences (JSPS), Alexander von Humboldt Foundation and the Max Plank Institute, the Academy of Korean Studies, and most recently, the National Humanities Center (USA), he has been engaged in research projects related to East Asian state-church relationships, monastic (hagio/)biographical literature, Buddhist sacred sites, relic veneration, Buddhism and technological innovation in medieval China, and Buddhist translations. In addition to publishing five monographs, including (1). Making and Remaking History (Tokyo, 1999), (2). Monks and Monarchs, Kinship and Kingship (Kyoto, 2002), (3). Philosopher, Practitioner, Politician: The Many Lives of Fazang [643-712] (Leiden, 2007), 4. Legend and Legitimation: The Formation of Tendai Esoteric Buddhism (Brussels, 2009), and (5). Crossfire: Shingon-Tendai strife as seen in two twelfth-century polemics (Tokyo, 2010), he has also co-edited seven books. He is also the author of over sixty book chapters and journal articles, with major academic journals.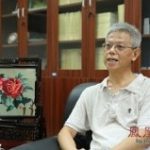 Jun Gong 龔雋 (廣州中山大學人文學院佛學研究中心),1987年畢業于武漢大學圖書學系,獲文學學士學位;1987年就讀于華東師範大學哲學系,主攻中國哲學史方向,1990年畢業並獲哲學碩士學位;1990年就讀于武漢大學哲學系,師從蕭萐父教授,主攻中國哲學史方向,1993年畢業並獲得哲學博士學位。1993年至2001年,就職於華南師範大學哲學研究所,歷任講師、副教授、教授,所長。2002-2003年度美國哈佛大學東亞系訪問學人。2002年至今任中山大學比較宗教研究所教授,副所長,博士研究生導師;中山大學哲學系佛學研究中心主任。主要從事中國佛教思想史、比較宗教學及中國哲學史的教學與研究。任《新史學》(中華書局)學術編委,《漢語佛學評論》(上海古籍出版社)主編。出版著譯《中國禪學研究入門》(與陳繼東合著)(復旦大學出版社,2009年版);《禪史鉤沉:以問題為中心的思想史論述》(三聯書店,2006年版)等六部,另在《哲學研究》、《中國哲學史》、《世界哲學》、《宗教學研究》等重要刊物發表論文數十篇。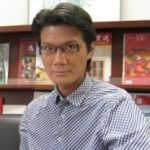 Shu-Wei Hsieh 謝世維 (政治大學宗教研究所),美國印第安納大學博士,現任政治大學宗教研究所教授。其學術專長領域包括中國道教、民間宗教、佛道交涉、與佛道藝術等。著有《宗教與藝術的對話》(1998)、《綢繆缱綣:古中國房中養生研究》(1999)、《天界之文:魏晉南北朝靈寶經典研究》(2010)三本專書,以及數十篇學術論文。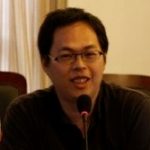 Hung Jen-jou (aka "Joey") 洪振洲 (DILA) was born in Taiwan in 1976. He received his Ph.D. in 2006 from the National Taiwan University of Science and Technology, Taipei. Now, he is Associate Professor in the Department of Buddhist Studies and Director of the Library and Information Center at Dharma Drum Institute of Liberal Arts (DILA), Taiwan.  He is currently engaged in a variety of digital archives projects at DILA. His research interests include authorship attribution for ancient Buddhist literature, the construction of digital archives, and digital text processing. 洪振洲在2006年於台灣科技大學資訊管理系取得博士學位,目前任教於法鼓文理學院佛教學系,為專任副教授,並兼任圖書資訊館館長一職。目前參與許多由法鼓法鼓文理學院執行的數位典藏計畫。研究興趣包含漢譯佛典作譯者分析、數位典藏專案建構、數位人文研究資源開發與數位文字處理議題。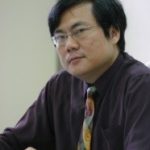 Zhao-heng Liao 廖肇亨(中央研究院中國文哲研究所),日本東京大學文學博士,現為中央研究院中國文哲研究所研究員。他的研究領域包括近世東亞佛教文化史、東亞文化交流史、禪學史、古典文學理論等。著有《中邊‧詩禪‧夢戲:明清禪林文化論述的呈現與開展》(2008)與《忠義菩提:晚明清初空門遺民及其節義論述探析》(審查通過。付梓中)以及期刊論文與專書論文近百篇文章。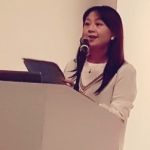 Pei-ying Lin 林佩瑩 (輔仁大學) is Assistant Professor at Fu Jen Catholic University, Taiwan. Her research interests are Chan Buddhism, Bodhisattva precepts and rituals, and medieval Buddhist travelers. She studied at National Taiwan University (BA, 2002), Cambridge University (MPhil, 2006), and the School of Oriental and African Studies, University of London (PhD, 2012). Her thesis brought together a wide range of documents from ninth-century China, Japan and Korea, and cross-culturally examined the relationship between patriarchal lineages versus textual transmission at the early stage of the history of Chan Buddhism. Before joining Fu Jen University, as the Sheng Yen Foundation Postdoctoral Fellow in Chinese Buddhism (2015-2016) at Berkeley, she has been working on a project involving a group of eighth-century precept manuals, analyzing the doctrinal and historical connections between Chan Buddhism and Esoteric Buddhism during the Tang dynasty, with a focus on the commonality of their key components of precepts and meditation.  林佩瑩: 台灣輔仁大學助理教授,研究領域為唐代佛教,側重文獻與思想的傳遞,涵蓋議題涉及禪宗、菩薩戒文獻、文化交流與認同等。她於台灣大學取得政治系國際關係組學士學位,於英國劍橋大學進修碩士學位,並於倫敦大學亞非學院獲得宗教學博士。加入輔仁大學宗教學系的教學團隊之前,她於加州伯克利從事中國佛教的博士後研究,以一套唐代中葉的菩薩戒戒本作研究主題,分析禪宗與密教在大乘戒律與禪修上的關聯性。 
最高學歷:德國波昂大學東方與亞洲研究院 西藏學博士
職 稱:助理教授
專 長:西藏佛教、古典藏文、宗教學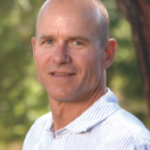 James Robson 羅柏松 (Harvard) is Professor of East Asian Languages and Civilizations. He is the Director of Undergraduate Studies, East Asian Studies, and has served as Director of Graduate Studies for the Regional Studies East Asia M.A. program. He teaches East Asian religions, in particular Daoism, Chinese Buddhism, and Zen, as well as the sophomore tutorial for concentrators. Robson received his Ph.D. in Buddhist Studies from Stanford University in 2002, after spending many years doing research in China, Taiwan, and Japan. He specializes in the history of medieval Chinese Buddhism and Daoism and is particularly interested in issues of sacred geography, local religious history, talismans, and Chan/Zen Buddhism. He has been engaged in a long-term collaborative research project with the École Française d'Extrême-Orient studying local religious statuary from Hunan province. He is the author of Power of Place: The Religious Landscape of the Southern Sacred Peak [Nanyue 南嶽] in Medieval China (Harvard, 2009), which was awarded the Stanislas Julien Prize for 2010 by the French Academy of Inscriptions and Belles-Lettres and the 2010 Toshihide Numata Book Prize in Buddhism. Robson is also the author of "Signs of Power: Talismanic Writings in Chinese Buddhism" (History of Religions 48:2), "Faith in Museums: On the Confluence of Museums and Religious Sites in Asia" (PMLA, 2010), and "A Tang Dynasty Chan Mummy [roushen] and a Modern Case of Furta Sacra? Investigating the Contested Bones of Shitou Xiqian." His current research includes a long term project on the history of the confluence of Buddhist monasteries and mental hospitals in Japan.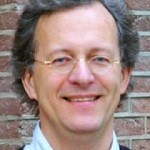 Barend J. ter Haar田海 (Oxford) teaches Chinese studies at the University of Oxford, with a strong focus on cultural and religious history. Although first of all a social and cultural historian, the religious dimension is so central to Chinese traditional life that much of his research up to now has dealt with religious phenomena. In addition, he has worked extensively on issues of ethnic identity, violence and fear, and social organization. An important concern of his is to demonstrate that traditional culture and cultural patterns are still relevant today, as becomes visible for instance in the case of the Falun Gong or the ongoing role of exorcist violence in political contexts throughout the twentieth century. For those who read Dutch, he has published a history of China, entitled The Heavenly Mandate: The history of the Chinese Empire until 1911 or Het Hemels Mandaat: De Geschiedenis van het Chinese Keizerrijk (AUP: Amsterdam, 2009) with a somewhat revisionist view on the Chinese past. His book on the lay Buddhist group called the Non-Action Teachings (late 16th century to the present) has come out with Hawai'i University Press, as Practicing Scripture: A Lay Buddhist Movement in Late Imperial China.
最高學歷:中國文化大學哲學博士
職 稱:助理教授
專 長:唯識學、部派佛教