[Memorial Hall, Memorial Church and Widener Library as seen in overviews of Harvard University. Rose Lincoln/Harvard Staff Photographer.]
2021 Glorisun International & Intensive Program on Buddhism
(August 4–25, 2021, ONLINE, in collaboration with Harvard FAS CAMLab)
The Glorisun Global Network for Buddhist Studies, whose members are Peking University, UBC, Hamburg, Princeton, Oxford, Cambridge, Yale, UC Berkeley, Harvard FAS CAMLab, University of Hong Kong, and Hebrew University of Jerusalem, cordially invites applications for an intensive program on Buddhist Studies. Lasting from August 4 to August 25, 2021, this program is composed of two segments: Segment 1 from August 4–13 and Segment 2 from August 18–25, which are connected by an intersegmental conference and a student forum (August 13–16; detailed below).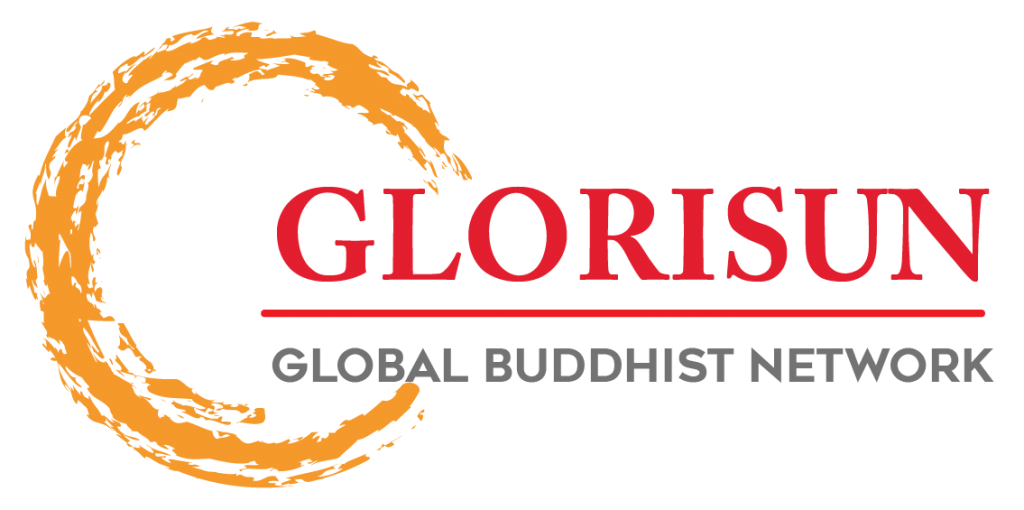 The backbone of this program consists of nine lectures and lecture series delivered by international scholars:
Paul COPP (Chicago): "Buddhism as 'Material Religion'"
Imre GALAMBOS (Cambridge): "Buddhist texts across languages: The manuscripts of Central Asia" (Lecture Series, Segment 2)
Eric GREENE (Yale): "Buddhist Meditation in Early Medieval China: From An Shigao to Early Chan" (Lecture Series, Segment 1)
Jinhua JIA 賈晉華 (U Macau): "Perspectives in the Study of Classical Chan Buddhism"
Lori MEEKS (USC): "Genres of Buddhist Preaching in Medieval and Early Modern Japan"

Ulrike ROESLER (Oxford): "The Buddhist Scriptures in Tibet: Canon and Apocrypha" (Lecture Series, Segment 2)
Barend TER HAAR (Hamburg):  "Lay approaches to Buddhism" (Lecture Series, Segment 2)
Eugene WANG 汪悅進 (Harvard): "Buddhist Worldmaking: Chinese Cases" (Lecture Series, Segment 1)
ZHAN Ru 湛如 (PekingU): "From Buddha-gayā to Nara: Pan-Asian Shifting of artistic, doctrinal and textual motifs in Buddhism" (Lecture Series Segment 1)
The theme for the intersegmental conference (scheduled for Aug 14–16) for this year's intensive program is "East Asian Buddhist Worldmaking." The conference will bring together 25–30 top scholars from all over the world. Student participants are encouraged to attend and, if they have relevant papers, present at the conference. Details of the conference are available here.
In addition to participating in these lectures and the intersegmental conference, student participants are also encouraged to present their research papers to their program instructors, lecturers, and their peer participants. Participants are required to take part in all of the activities supported by the program, including the lecture series, the conference, and student forum. Outstanding students may be selected and invited to carry out short-term (3–12 months long) research at UBC and UBC's partner universities in East Asia, Europe and North America that are linked together through a large SSHRC-sponsored international and interdisciplinary project on Buddhism and East Asian Religions (frogbear.org). This may further bring them the opportunity of pursuing doctoral degrees or doing postdoctoral research at these top universities.
General Schedule:
Segment 1 
| | | | | |
| --- | --- | --- | --- | --- |
| | Vancouver (PDT) | New York (EDT) | UK (BST) | Beijing (CST) |
| Session 1 | 6:00 am–7:30 am | 9:00 am–10:30 am | 2:00 pm–3:30 pm | 9:00 pm–10:30 pm |
| Session 2 | 7:40 am–9:10 am | 10:40 am–12:10 pm | 3:40 pm–5:10 pm | 10:40 pm–12:10 am |
| Session 3 | 9:20 am–10:50 am | 12:20 pm–1:50 pm | 5:20 pm–6:50 pm | 12:20 am–1:50 am* |
*participation in session 3 is optional for students in East Asia, who may watch the recorded sessions afterwards
** Segment 1 Session 3 will be recorded for viewing by participants later
 Segment 2 
| | | | | |
| --- | --- | --- | --- | --- |
| | Vancouver (PDT) | New York (EDT) | UK (BST) | Beijing (CST) |
| Session 1 | 4:30 am–6:00 am* | 7:30 am–9:00 am | 12:30 pm–2:00 pm | 7:30 pm–9:00 pm |
| Session 2 | 6:10 am–7:40 am | 9:10 am–10:40 am | 2:10 pm–3:40 pm | 9:10 pm–10:40 pm |
| Session 3 | 7:50 am–9:20 am | 10:50 am–12:20 pm | 3:50 pm–5:20 pm | 10:50 pm–12:20 am |
* participation in session 1 is optional for students on West Coast, who may watch the recorded sessions afterwards
***Segment 2 Session 1 will be recorded for viewing by participants later
Senior undergraduate students and graduate students specializing in any Buddhist tradition(s), and postdoctoral fellows working on relevant fields, are encouraged to apply. Priority is given to students that have not previously attended an intensive program.
Please direct applications and inquiries to FrogBear.Project@ubc.ca. Each application will include (1) an application form, (2) updated curriculum vitae, and (3) one writing sample, submitted through the online Application Form:
Application Form – 2021 Glorisun International Intensive Program, hosted by Harvard FAS CAMLab
In addition, a reference letter must be emailed separately by the referee directly to the above email address. Priority will be given to those applicants who are able to participate in both segments, although applications may also be considered from applicants who can only take part in one segment due to compelling reasons. We will be delivering the intensive program online using Zoom. More details will be provided at a closer date. Please send in your applications by April 15, 2021.
To guarantee sufficient interaction of student participants with instructors and between student participants themselves, student enrollment is limited to 35. There are NO administration or tuition fees.