[THIS EVENT HAS BEEN CANCELLED]
Speaker: Ester Bianchi (University of Perugia)
Date: Wednesday, April 8, 2020, 5:30 pm–7 pm
Venue: UBC C. K. Choi Building, Room 120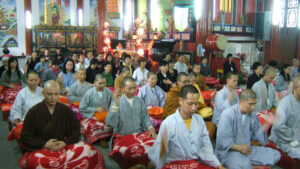 Abstract: In the last decade, Theravāda meditation is thriving in China. In some cases, Theravāda meditation is being practiced regularly in Chinese Buddhist monasteries, thus attempting to compromise with Chinese Buddhism rather than opposing it. In this presentation I will introduce the case-study of the Shifosi 石佛寺, a Chinese nunnery located in Deyang Guanghan (Sichuan) and inhabited by a small community of Han Chinese nuns. Headed by Xuzhi 续智 (1969–), since 2016 the nunnery has become the stable meditation center in China of the mahasati meditation (zhengnian yunzhong chan 正念動中禪), a modern form of dynamic vipassanā conceived by Luangpor Teean Jittasubho (1911–1988) from Thailand. In the Shifo nunnery, mahasati is practiced in a Chinese Buddhist context, insofar that the religious calendar, ordination and vinaya lineages, morning chanting services and ritual meals, etc. refer to the Chinese Mahāyāna tradition. This case-study will be analyzed as an example of the emergence in contemporary Chinese Buddhism of forms of hybridity in an ecumenical Pan-Asian perspective.
About the Speaker: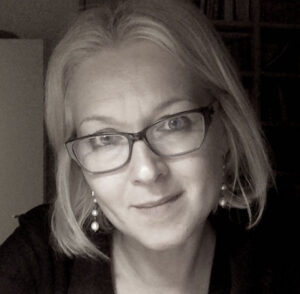 Ester Bianchi holds a Ph.D. in 'Indian and East-Asian Civilization' from the University of Venice (co-tutorial Ph.D. received from the Ecole Pratique des Hautes Etudes, Section des Sciences Religieuses of Paris). She is associate professor of Chinese Religions and Philosophy and of Society and Culture of China, coordinator of the Double Degree in "World Religions and Philosophy" (with the Department of Religious Studies of Fu-Jen University, Taipei), and member of the research group "Culture, Languages, Practices (CLIPRA) at the Philosophy Department of the University of Perugia (Italy). She is also external associated researcher of the Groupe Sociétés, Religions, Laïcités CNRS-EPHE (since 2012) and Research fellow of the Wutai International Institute of Buddhism and East Asian Cultures (2016). Her studies focus on Buddhism in China, both in imperial and in modern and contemporary time; her research is centered on Sino-Tibetan Buddhism, Chinese Buddhist monasticism, the modern revival of monastic discipline and, more recently, the spread of Theravāda Buddhist Model in modern Chinese Buddhism. She is currently a Glorisun Visiting Professor at UC Berkeley, Buddhist Studies.
Sponsored by The Glorisun Global Network for Buddhist Studies, with administrative support from FROGBEAR.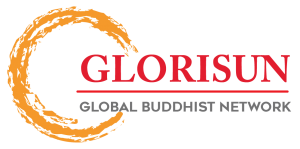 Registration link TBA